timjenks.co.uk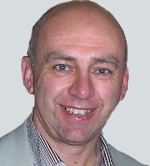 Tim Jenks had had a site promoting his skills as a blues musician for several years, but he had been paying monthly for it and did not actually own the domain name. We set him up with a new domain and his outlay droppped considerably. The annual payment was less than he had been paying each month!
We designed his site 'pro bono'. He was the first client to use our questionnaire. This enabled him to specify colours and fonts that he wished us to use. The questionnaire led him through the process of thinking about exactly what he wanted from the site. He chose the colours and fonts that we used and specified the general layout. He wanted a lot of features and photos that had been on his original site to be incorporated into the new one.
Header Bar
He wanted a header that expressed all of the different aspects of his musical talent, and he really wanted his prize guitar in the picture! We therefore made the guitar image static and a selection of photos that he liked from his old site (with appropriate text) faded in and out of the banner. We did this by using a graphic exchange box.
Menu Bar
Tim's original site only had about seven topic pages. He wished to expand the site and organise the material in such a way that users could browse different aspects of his musical career. His current site has over seventy pages.
A simple bold horizontal menu bar placed at the top of every page was chosen for the main menu categories. Submenus were inserted into a drop-down facility. When the user moved the cursor over the menu item, the item would change colour and a range of submenus would appear. A selection could then be made to navigate to another page.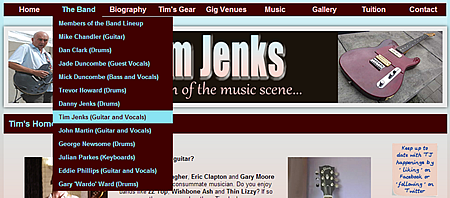 Promotion of events
Being a musician's site, promotion of events is important. Some sites will promote local events and services for free. Webscaping researched the local sites that would be able to promote gigs without charging Tim for the service. Pages were set up within those promotional sites in Tim's name by Webscaping. Links those promotional pages were placed at the base of each page on the site.

In order to give visual impact on the promotional sites we designed some posters that gave details of the up-coming events.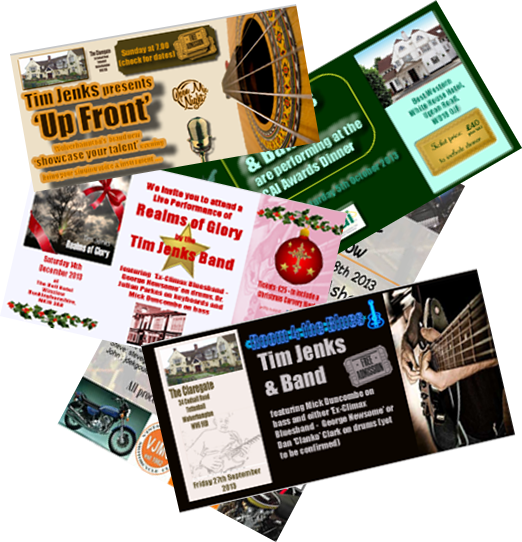 A Facebook page and a Twitter account was set up so that he could use the social networking facility to promote events.
Pages within the site promoted venues he played at and kept a record of past events. These were useful for people who wanted to find out more about an upcoming event and also allowed Tim to showcase photographs taken of the band in action.
If you take a look at the site you will see how a large site can be organised within a simple structure. The site incorporates sound bites and photogalleries. It may give you an idea of how you want your site organised.